Komatsu PC 350 LC - 8
Komatsu PC 350 LC - 8
Da

il

y
Week

ly

Month

ly

Reg

$975

$4,300

$16,500

Corp

$890

$3,750

$14,500
+ Delivery Rate & Operator Rate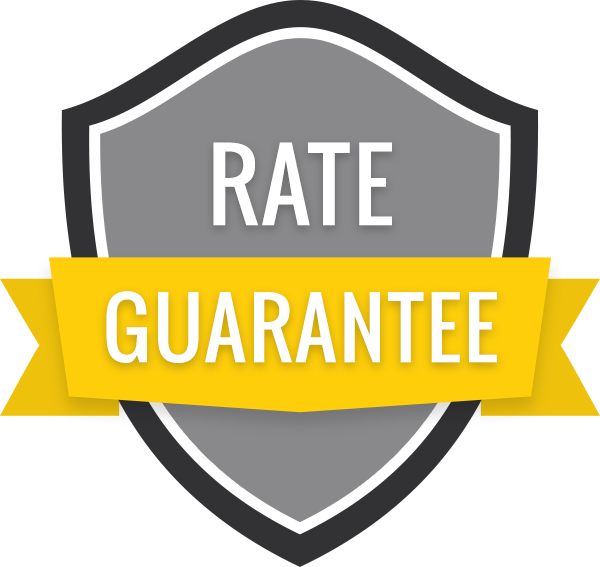 We honor the lowest rate on all long term rentals.
Komatsu's PC 350 LC Hydraulic Excavator Rental with thumb and cab guarding available from Rent1
If you need to rent an excavator today that will provide optimal performance and productivity for your construction project then a Komatsu PC 350 LC w Hydraulic thumb is a great choice. It's maximum digging depth of 27 feet and digging reach of 40 feet make it a versatile tool for all size commercial, residential or industrial projects. If you need to rent a similar sized excavator (slightly heavier) with a near zero tail swing profile then try renting the Komatsu PC 308 USLC.
Demolition ready excavator rentals: when you rent a Komatsu PC 350 LC-8 from Rent1, it will come equipped with full cab guarding and a hydraulic thumb.
Power: with a low emission engine, the powerful turbocharged and air-to-air aftercooled Komatsu SAA6D107E-1 engine provides 110 kW 148 HP(net). This excavator engine is EPA Tier 3 and EU stage 3A emissions certified, without sacrificing power or machine productivity.
Compact: a Komatsu PC 350 LC rental features a conventional tail swing profile providing increased lift capacity over the sides and front. Renting a conventional swing excavator is perfect for your projects whether on roadways, bridges, urban areas, or anywhere space is limited.
Visibility: The PC 350 LC visibility provides you with increased productivity and safety.
Low Operation Noise: The dynamic noise is lowered by 2 dB compared with the previous models realizing a low noise operation.
Versatile: With multiple attachment options, the Komatsu PC 350 LC excavator is an extremely flexible construction tool.
What can you do with a Komatsu PC 350 LC Excavator rental?
Larger commercial or residential structure demolition
Dig up sewage pipes or electrical conduit
Break up large areas of concrete with the hammer attachment
Backfill trenches
Dig trenches
Prepare grounds for landscaping
Remove debris from construction sites
Remove larger trees or stumps
Load sand and gravel
We provide quick delivery on heavy equipment rentals throughout the Lower Mainland of Greater Vancouver, the Fraser Valley and Vancouver Island: Vancouver, Burnaby, Poco, Port Coquitlam, Port Moody, Surrey, White Rock, Langley, New Westminster, Delta, Coquitlam, Ladner, Tsawwassen, Richmond, North Vancouver, West Vancouver, Pitt Meadows, Maple Ridge, Mission, Abbotsford,Chilliwack, Whistler, Victoria, Nanaimo. See our Delivery rates for more details.
KOMTRAX equipped excavator rentals will relay error codes, cautions, maintenance items, fuel levels, and much more.
Specifications
Engine
| | |
| --- | --- |
| Model | Komatsu SAA6D114E-3 |
| Horsepower, Gross - SAE J1995 (kW) | 194 |
| Horsepower, Net - ISO 9249 (kW) | 187 |
| ​Horsepower, Net - SAE J1349 (kW) | 187 |
| ​Rated RPM | 1950 |
| ​Fan drive method | Mechanical |
| ​Displacement (litre) | 8.27 |
| ​Number of cylinders | 6 |
| ​Related information | Komatsu water-cooled, turbocharged, after cooled, Tier III compliant, common rail direct injection diesel engine. |
Weights
| | |
| --- | --- |
| Operating weight - total (kg) | 36,300 |
| Bucket weight – KGA GP (kg) | 1,410 |
| Quick hitch weight – KGA (kg) | 483 |
Operation / Application
| | |
| --- | --- |
| Boom size (m) & type | 6,470 Heavy Duty |
| Arm size (m) & type | 3.185 Heavy Duty |
| Bucket size – KGA standard GP (m3) | 1.8 |
| Arm crowd force – ISO (kgf) | 17,400 |
| Bucket crowd force – ISO (kgf) | 23,200 |
| Digging depth – maximum (mm) | 7,380 |
| Digging reach – maximum (mm) | 11,100 |
| Maximum reach @ ground level (mm) | 10,920 |
| Tail swing radius (mm) | 3,450 |
| Related information | Komatsu Genuine Attachments available include a dynamic cast hitch and selection of bucket solutions. |
Driveline and Swing
| | |
| --- | --- |
| Drawbar pull, maximum (kg) | ​26,900 |
| Gradeability (%) | 70 |
| Travel speeds (km/h) | 3.2 / 4.5 / 5.5 |
| Swing speed (rpm) | 9.5 |
| Related information | The travel speed control has an automatic function. |
Undercarriage
| | |
| --- | --- |
| Shoe size & type | ​600mm triple grouser |
| | |
Hydraulic System
| | |
| --- | --- |
| Type | ​HydrauMind System |
| Selectable work modes | 6 |
| Economy sub-mode selections | 4 |
| Main pump type | Variable displacement piston |
| Maximum flow rate (ltr/min) | 535 |
| Related information | Includes factory fitted dual flow hammer piping, quick hitch piping with safety switch and alarm, boom and arm burst valves with overload alarm. |
Dimensions (transport position)
| | |
| --- | --- |
| Length, overall (mm) | ​11,140 |
| Track length on ground (mm) | 4,030 |
| Track gauge (mm) | 2,710 |
| Overall track width (mm) | 3,310 |
| Overall height (mm) | 3,285 |
| Ground clearance (mm) | 644 |
| Related information | Overall height is at transport position. |
Service information