Komatsu PC78 UU
Komatsu PC78 UU
Da

il

y
Week

ly

Month

ly

Reg

$495

$1,900

$5,500

Corp

$400

$1,750

$5,000
+ Delivery Rate & Operator Rate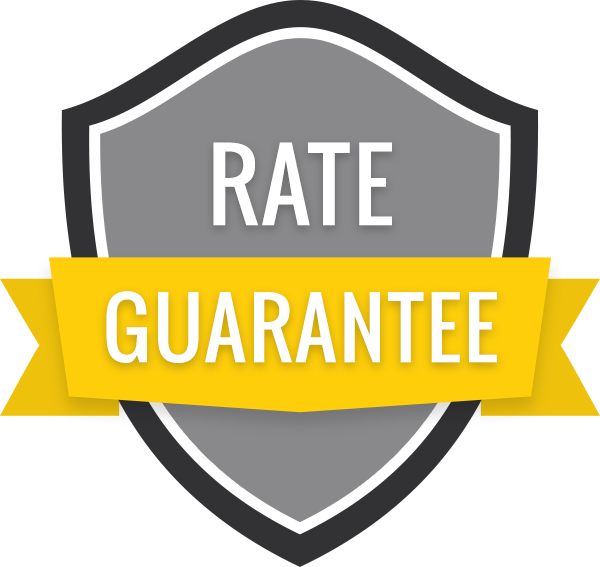 We honor the lowest rate on all long term rentals.
Known by those at the Komatsu company as the Komatsu PC 78UU-8 Compact Hydraulic Excavator, this midi excavator rental is an excellent choice for jobs that require a bigger machine without going all the way to a full heavy excavator. That's what midi excavators like this one are for - versatility.
The PC78 UU is ideal for smaller spaces
A highly maneuverable boom and a very large work envelope allows for minimal track movement and ensures efficiency at low operating costs. The size of this excavator rental is ideal for jobs that require careful movement so as not to disturb surroundings, such as a busy residential or urban environment.
The Komatsu PC78 UU rental is tailored for an urban environment
"Zero Swing" of the Komatsu technology allows the boom to be flexible, letting it get to hard-to-reach corners and work around senstive spots with pipes, foundation and wiring with ease and efficiency.
What can you do with a Komatsu PC78 UU midi excavator rental?
Backfill and dig trenches
Dig out sewage pipes or electrical conduits
Break concrete with a hammer attachment
Prepare ground for landscaping
Remove debris from construction sites
Fence pole installation
Tree planting
Stump removal
Load Sand and Gravel
Brush cutting
We provide quick delivery on all heavy equipment rentals, including: skid steer rentals, mini-excavator rentals, and compact track loader rentals throughout the Lower Mainland of Greater Vancouver, the Fraser Valley and Vancouver Island: Vancouver, Burnaby, Poco, Port Coquitlam, Port Moody, Surrey, White Rock, Langley, New Westminster, Delta, Coquitlam, Ladner, Tsawwassen, Richmond, North Vancouver, West Vancouver, Pitt Meadows, Maple Ridge, Mission, Abbotsford, Chilliwack, Whistler, Victoria, Nanaimo. See our Delivery rates for more details.
Specifications
Engine
​
| | |
| --- | --- |
| Model | Komatsu SAA4D95LE-5 |
| Horsepower, Gross - SAE J1995 (kW) | 43 |
| Horsepower, Net - ISO 9249 (kW) | 41 |
| ​Horsepower, Net - SAE J1349 (kW) | 41 |
| ​Rated RPM | 1950 |
| ​Fan drive method | Mechanical |
| ​Displacement (litre) | 3.26 |
| ​Number of cylinders | 4 |
Weights
​
| | |
| --- | --- |
| Operating weight - total (kg) | ​7960 |
| Bucket weight – KGA GP (kg) | 207 |
| Quick hitch weight – KGA (kg) | 105 |
Operation / Application
​
| | |
| --- | --- |
| Boom size (m) & type | ​3.749 Standard |
| Arm size (m) & type | 1.720 Standard |
| Bucket size – KGA standard GP (m3) | 0.21 |
| Arm crowd force – ISO (kgf) | 3960 |
| Bucket crowd force – ISO (kgf) | 6250 |
| Digging depth – maximum (mm) | 4230 |
| Digging reach – maximum (mm) | 6400 |
| Maximum reach @ ground level (mm) | 6240 |
| Swing speed (rpm) | 1340 |
| Related information | Komatsu Genuine Attachments available include a dynamic cast quick hitch and a selection of bucket solutions. |
Driveline and Swing
​
| | |
| --- | --- |
| Drawbar pull, maximum (kg) | ​6820 |
| Gradeability (%) | |
| Travel speeds (km/h) | 2.9/5.0 |
| Swing speed (rpm) | 10.0 |
| Related information | The travel speed control has an automatic function. |
Undercarriage
​
Shoe size & type
​450mm Roadliner
Related information
Hydraulic System
​
| | |
| --- | --- |
| Type | ​HydrauMind System |
| Selectable work modes | 5 |
| Economy sub-mode selections | 4 |
| Main pump type | Variable displacement, axial piston |
| Maximum flow rate (ltr/min) | |
| Related information | The attachment mode has a Power or Economy mode selection. |
Dimensions (transport position)
| | |
| --- | --- |
| Length, overall (mm) | ​6060 |
| Track length on ground (mm) | 2235 |
| Track gauge (mm) | 1870 |
| Overall track width (mm) | 2320 |
| Overall height (mm) | 2730 |
| Ground clearance (mm) | |
| Related information | Overall height is at transport position. |