John Deere Gator XUV 825i
John Deere Gator XUV 825i
Da

il

y
Week

ly

Month

ly

Reg

$245

$850

$2,550

Corp

$210

$775

$2,490
+ Delivery Rate & Operator Rate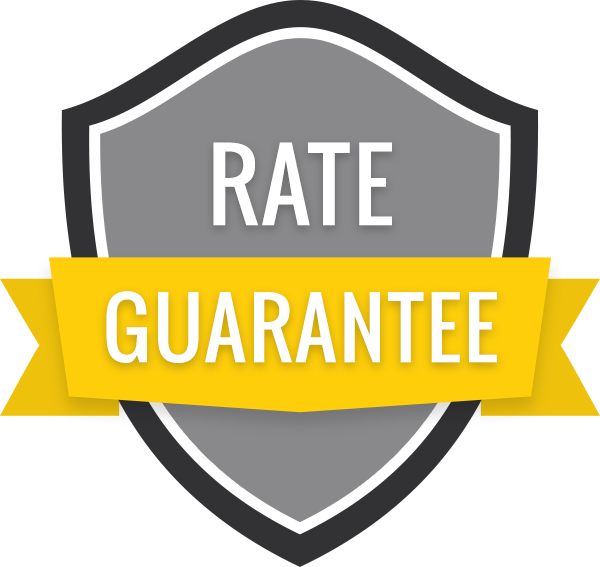 We honor the lowest rate on all long term rentals.
John Deere XUV 825i Utility Vehicle
Get through almost any kind of terrain with the John Deere XUV 825i crossover utility vehicle. It has a heavy-duty truck style frame that utilizes a precision-engineered drivetrain system that fully uses all the engine's power. It has optimized accelaration, towing, hill climbing and hauling capabilities. This cross over utility vehicle rental will get the job done, whether its work or play. Drive visitors around your construction site, festival or film set quickly, easily and comfortably with the John Deere 825i XUV rental from Wescan!
The engine of the John Deere 825i cross over utility vehicle rental offers the following performance and reliability features: 4-cycle gas, electronic fuel injection engine. 812 cc and 50 hp (37 kw) @ 6000 rpm.
Excellent Terrain Capability: Performance is no problem with the 825i XUV rental. Engine power is fully used with the precision drive train system. Variable speed drive transmits power through the clutch system to the transaxle.
Top Speed: 71-km/h
Power: Great at any altitude and can start in -20 degrees (f). Electronic ignition is continuously variable for optimum engine power and provides fast, reliable starts. Also, overhead valve design provides greater efficiency and fuel economy. Fuel capacity is 27.6 litres (7.3 U.S. gal).
Suspension: The John Deere 825i XUV rental has a full independent front and back dual A-arm suspension with adjustable coil. The back suspension has a sway bar.
Optimal Cargo/Storage Space: Large durable cargo box for transporting goods and materials. It's 46 inches long, 52 inches wide and 11 inches deep. The cargo cab of the 825i XUV rental can hold up to 1000 lb. (454 kg). The dump angle is 47 degrees.
Dimensions: Wheelbase: 2007 mm (78 in). Dry weight: 747.9 kg (1649 lb). Length: 2946 mm (116 in). Width: 1571 mm (61 in). Height: 1903 mm (75 in).
Towing Capacity: The John Deere 825i rental has a towing capacity of 680 kg (1500 lb).
Wescan rentals delivers and maintains heavy equipment, earthmovers, excavators, skid steers, track loaders and attachments. We service the Lower Mainland of Greater Vancouver, Fraser Valley and Vancouver Island: Vancouver, Burnaby, Poco, Port Coquitlam, Port Moody, Surrey, White Rock, Langley, New Westminster, Delta, Coquitlam, Ladner, Tsawwassen, Richmond, North Vancouver, West Vancouver, Pitt Meadows, Maple Ridge, Mission, Abbotsford,Chilliwack, Whistler, Victoria, Nanaimo. Contact us for more details on our rental packages.
Engine and Electrical
| | |
| --- | --- |
| Type | 4-cycle gas, Electronic Fuel Injection (EFI) |
| Cylinders | 3 |
| Valving | Dual Overhead Cam (DOHC) |
| Horsepower* | 50 (37 kw)* @ 6000 rpm |
| Displacement | 812 cc |
| Maximum torque, ft.-lb. (Nm) | 47 @ 3200 rpm |
| Iginition type | Solid state 12V |
| Lubrication | Full pressure |
| Oil filter | Screw on filter |
| RPM, idle (no load) | 1125 +/- 75 |
| RPM, fast (no load) | Electronically controlled |
| Cooling system | Liquid |
| Air cleaner | Dry replaceable single element w/remote intake |
| Muffler | Spark-arresting |
| Battery | 340CCA |
| Alternator | 75 amp @ 6000 rpm, regulated, 900 watts |
| Headlights | Two 37.5 watt halogen |
Fuel System
| | |
| --- | --- |
| Capacity, U.S. gal. (L) | 7.0 |
| Consumption (half load at avg. speed), U.S. gal./hr. (L/h) | --- |
| Fuel pump type | Electric |
4WD
| | |
| --- | --- |
| System Type | On-demand true four-wheel drive system |
| Front Differential (Engagement) | Auto-locking (on/off rocker switch) |
| Rear Differential (Engagement) | Positive locking, mechanically actuated (hand-operated) |
Transmission
| | |
| --- | --- |
| Type | Continuously Variable Transmission (CVT) with clutch enclosure & engine braking |
| Drive belt | Spun top cog, 31 mm wide |
| Ground speed, mph (km/h) | 0-44 hi forward, 0-17 lo forward, 0-20 reverse |
| Transaxle | Two speed, oil bath |
| Gear Selection | Forward (hi-lo), netural, reverse |
| Overall Reduction Ratio: | --- |
| Low | 86.8488:1 |
| High | 42.1430:1 |
| Reverse | 75.9333:1 |
| Brakes | Front/rear hydraulic disk |
| Park brake | Driveline mechanical disk, hand operated |
| Bearings | Sealed, double-row ball |
| Axle | 27 mm dia., forged CV-shaft with double offset joint |
Suspension and Steering
| | |
| --- | --- |
| Suspension, front | Fully independent dual A-Arm with adjustable coils |
| Front Susp. Travel (total), in. (mm) | 8 |
| Suspension, rear | Fully independent dual A-Arm with adjustable coils and sway bar |
| Rear Susp. Travel (total), in. (mm) | 9 |
| Steering | Rack and pinion |
| Turning radius, ft. (m) | 12.4 |
Hitch
| | |
| --- | --- |
| Front | Standard 2-in receiver |
| Rear | Standard 2-in receiver |
Occupant Protective System (OPS)
| | |
| --- | --- |
| Tubular overhead structure | 1.75 steel tube |
| Passenger grab handles | Front OPS post, front dash |
| Seat belts | 3-point seat belts |
| Certification | SAE J2194 and OSHA ROPS |
Ground Pressure (Max)
| | |
| --- | --- |
| With 200-lb. Operator Only, psi (kg/cm2) | 14 |
| Fully Loaded Vehicle, psi (kg/cm2) | 14 |
Ground Clearance
| | |
| --- | --- |
| Ground Clearance, in. (mm) | 11 |
| Under Foot Platform, in. (mm) | 12.25 |
Dimensions
| | |
| --- | --- |
| Length (w/out bumper), in. (mm) | 116 |
| Length (with bumper), in. (mm) | 116 |
| Width, in. (mm) | 62 |
| Front-tread Centers, in. (mm) | 51.2 |
| Rear-tread Centers, in. (mm) | 51.2 |
| Height (overall with OPS), in. (mm) | 75 |
| Wheelbase, in. (mm) | 79 |
| Weight (incl. fuel/fluids), lb. (kg) | 1640 |
| Seating Capacity | 2 |
| Seat Type | Standard high back, bucket (tilts forward) or bench seat / optional Performace high back seats |
| Towing Capacity, lb. (kg) | 1500 |
| Payload Capacity, lb. (kg) | 1400 |
| Sound rating (at operator's ear), dB(A) | 89.4 |
Cargo Box
| | |
| --- | --- |
| Material | Polypropylene side panels and tailgate; steel floor and load guard |
| Capacity | --- |
| Dimensions, in. (mm) | 45L x 52W x 12D |
| Volume, cu. ft. (m3) | 16.4 |
| Weight, lb. (kg) | 1000 |
| Dump | Manual with lift assist shock (factory installed power lift option) |
| Tailgate | Hinged at bottom, removable |
Tires
| | |
| --- | --- |
| Front | 26x9-12 Ancla M-T (extreme terrain); 25x9-12 Terrahawk AT (all terrain) |
| Rear | 26x11-12 Ancla M-T (extreme terrain); 25x11-12 Terrahawk AT (all terrain) |
| Turf & AT489 | --- |
| All Trail II | --- |
| Available Tread Types | ---- |