John Deere 17D
John Deere 17D
Da

il

y
Week

ly

Month

ly

Reg

$230

$975

$2,450

Corp

$220

$875

$2,350
+ Delivery Rate & Operator Rate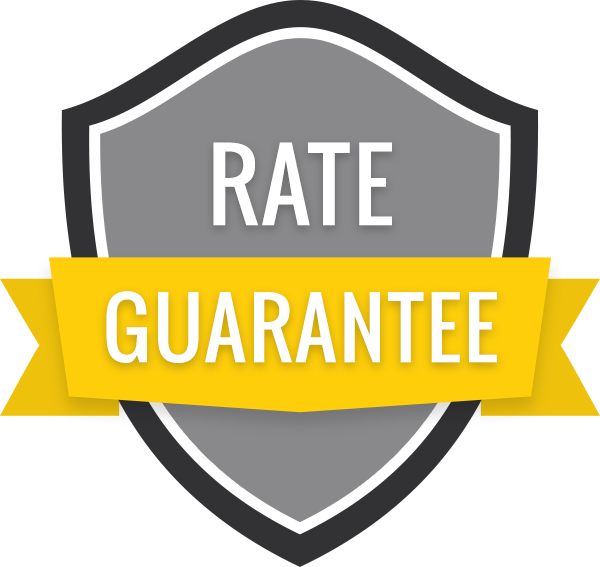 We honor the lowest rate on all long term rentals.
John Deere PC 17D Mini Excavator Rental
First Look: If standard heavy excavator rentals are too big for the job, then one of our mini excavator rentals might just do the trick. The John Deere 17D is suited for work in close-quarters. A dig depth of 7 feet 1 inch and a digging reach of 12 feet 10 inches allow the 17D rental to take on a variety of tasks . This versatile mini excavator is meant for tearing down fences and digging up sensitive material such as electrical cables and smaller pipes. Also, our mini excavator rentals are perfect for almost any landscaping job in the Lower Mainland. Contact us today to rent the right mini excavator for your project!
Zero Tail Swing: The John Deere 17D has a tailswing radius of 2 feet 3 inches. Reduced-tail-swing design makes the 17D perfect for close quarters work in residential areas.
Back-filling and Digging with Power: The 17D has a max arm digging force of 10.3 kN (2316 lb). Max bucket digging force is 16 kN (3597 lb) .The John Deere 17D rental performs well when back-filling, digging and for tasks like tearing down fences, saplings and small trees, stump removal and more.
Power: The 17D dishes out 11 kW (14.8 hp) net power @ 2400 rated RPM. Its Yanmar / 3 TNV 70 engine is Tier 4 emissions certified, making it a perfect mini excavator rental for work in residential neighbourhoods. It's a direct injected diesel engine that runs quiet and delivers great torque without comprimising fuel efficiency.
17D Dig Depth & Reach
: Standard arm length is 3 feet 1 inches (
930 mm)
for the 17D rental. The max dig depth is is 7 feet 1 inches and the digging reach is 12 feet 10 inches.
Dig Height and Dump Height:
The 17D rental's standard arm has a
max dig height of 11 feet 8 inches (3560 mm)
and a
max dump height of 8 feet 4 inches (2530 mm)
. Contact us today and see if the digging dimensions of the 17D are right for your job!
Dimensions: The 17D has a track width of 9 inches (230 mm) and a track length of 5 feet 2 inches (1570 mm). Its compact size makes it ideal for transport - Its 11 feet 9 inches (3590 mm) in length, 7 feet 11 inches (2400 mm) in height and a total of 3 feet 2 (970 mm) inches wide.
Operating Weight: The John Deere 17D mini excavator rental has an operating weight of 1893 kg (4173 lb). This is a tremendous difference from our heavy excavator rentals, which means the 17D is meant for the small, tough jobs.

Mini Excavator Versatility: The John Deere line of mini excavators extremelly versatile because of the many Worksite Pro attachments such as rakes, augers and breakers. The 17D mini excavator rental comes standard with a backfill blade, mechanical quick coupler and auxiliary hydraulics.
Visibility: The open cab style of the 17D lets the operator see 360 degrees and watch for hazards and workers. The seat is elevated to allow for maximium viewing of the arm and bucket. It's designed for maximum operator comfort.
You can use a John Deere 17D Mini Excavator Rental for:
Digging up sensitive material such as sewage pipes or electrical conduits
Tearing down fences and poles
Loading crawlers and pick ups with dirt, gravel, etc.
Trench digging and backfilling
Small demolition and debris removal
Landscaping and prep work
Using various Worksite Pro attachments for other tasks such as breaking concrete and auger drilling
Wescan rentals delivers and maintains heavy equipment, earthmovers, excavators, skid steers, track loaders and attachments. We service the Lower Mainland of Greater Vancouver, Fraser Valley and Vancouver Island: Vancouver, Burnaby, Poco, Port Coquitlam, Port Moody, Surrey, White Rock, Langley, New Westminster, Delta, Coquitlam, Ladner, Tsawwassen, Richmond, North Vancouver, West Vancouver, Pitt Meadows, Maple Ridge, Mission, Abbotsford,Chilliwack, Whistler, Victoria, Nanaimo. Contact us for more details on our rental packages.
Boom/Stick Option
| | | |
| --- | --- | --- |
| A. Shipping Length of Unit | 11.8 ft in | 3590 mm |
| C. Shipping Height of Unit | 7.9 ft in | 2400 mm |
| I. Max Cutting Height | 11.7 ft in | 3560 mm |
| J. Max Loading Height | 8.3 ft in | 2530 mm |
| M. Max Digging Depth | 7.1 ft in | 2170 mm |
Dimensions
| | | |
| --- | --- | --- |
| B. Width to Outside of Tracks | 4.2 ft in | 1280 mm |
| D. Length of Track on Ground | 4 ft in | 1210 mm |
| E. Ground Clearance | 0.54 ft in | 165 mm |
| G. Height to Top of Cab | 7.9 ft in | 2400 mm |
| H. Tail Swing Radius | 2.2 ft in | 675 mm |
| O. Counterweight Clearance | 1.4 ft in | 435 mm |
Undercarriage
| | | |
| --- | --- | --- |
| F. Track Gauge | 3.4 ft in | 1050 mm |
| N. Shoe Size | 9.1 in | 230 mm |
Engine
Make
Yanmar
Model
3TNV70
Net Power
14.8 hp
11 kw
Power Measured @
2400 rpm
Displacement
52.1 cu in
0.85 L
Aspiration
Natural
Number of Cylinders
3
Operational
Operating Weight
4173 lb
1892.8 kg
Fuel Capacity
5.2 gal
19.7 L
Cooling System Fluid Capacity
0.71 gal
2.7 L
Hydrauilc System Fluid Capacity
5.3 gal
20.1 L
Engine Oil Capacity
0.82 gal
3.1 L
Alternator Supplied Amperage
40 amps
Hydraulic Pump Flow Capacity
13.5 gal/min
51.1 L/min
Swing Mechanism
Undercarriage
| | | |
| --- | --- | --- |
| Shoe Size | 9.1 in | 230 mm |
| Ground Pressure | 4.1 psi | 28.3 kPa |
| Max Travel Speed | 2.7 mph | 4.3 km/h |
| Track Gauge | 3.4 ft in | 1050 mm |
Boom/Stick Option (HEX) 1
Boom/Stick Option (HEX) 1
3'1" (930mm) arm
Shipping Height of Unit
7.9 ft in
2400 mm
Shipping Length of Unit
11.8 ft in
3590 mm
Max Digging Depth
7.1 ft in
2170 mm
Max Cutting Height
11.7 ft in
3560 mm
Max Loading Height
8.3 ft in
2530 mm
Boom/Stick Option (HEX) 2
Boom/Stick Option (HEX) 2
3'8" (1130mm) arm
Shipping Height of Unit
7.9 ft in
2400 mm
Shipping Length of Unit
11.9 ft in
3640 mm
Max Digging Depth
7.8 ft in
2370 mm
Max Cutting Height
12 ft in
3660 mm
Max Loading Height
8.6 ft in
2630 mm
Dimensions
| | | |
| --- | --- | --- |
| Width to Outside of Tracks | 4.2 ft in | 1280 mm |
| Height to Top of Cab | 7.9 ft in | 2400 mm |
| Ground Clearance | 0.54 ft in | 165 mm |
| Counterweight Clearance | 1.4 ft in | 435 mm |
| Tail Swing Radius | 2.2 ft in | 675 mm |
| Length of Track on Ground | 4 ft in | 1210 mm |