John Deere 35D
John Deere 35D
Da

il

y
Week

ly

Month

ly

Reg

$330

$1,350

$3,800

Corp

$295

$1,195

$2,825
+ Delivery Rate & Operator Rate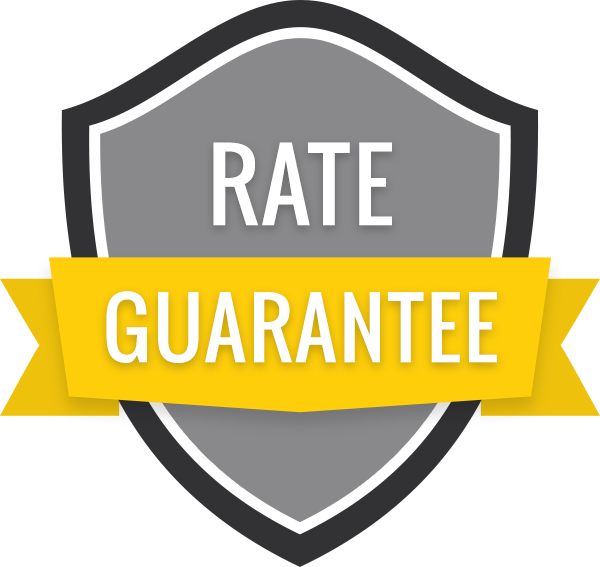 We honor the lowest rate on all long term rentals.
John Deere PC 35D Mini Excavator Rental
Some jobs require a mini excavator rental that's even bigger than the John Deere 27D mini excavator. If so, it's worth looking at the John Deere 35D mini excavator rental. Out of John Deere's D-excavator line, the 35D is the second largest, meaning its getting close to what larger heavy excavators can do. Still, its reduced tailswing profile and compact design make it ideal for smaller jobs. Like its two smaller cousins, the 17D and the 27D, the 35D can take on small to mid-sized projects with ease and power.
Zero Tail Swing: The John Deere 35D has a tailswing radius of 2 feet 8 inches. Reduced-tail-swing design makes the 35D perfect for difficult jobs on small to mid-sized construction sites. With zero-tail-swing technology, the operator of the 35D rental can avoid support structures, adjacent buildings and most importantly, fellow workers.
Back-filling and Digging Power: The 35D excavator rental has a max arm digging force of 15.2 kN (3410 lb). Max bucket digging force is 22 kN (4994 lb) .The John Deere 35D rental performs well when back-filling, digging and for tasks like tearing down fences, saplings and small trees, stump removal and more. It can also
Engine Power: The 35D mini excavator rental puts out 21.3 kW (28.6 hp) net power @ 2200 rated RPM. Its Yanmar / 3 TNV 88 engine is Tier 4 emissions certified, making it a perfect mini excavator rental for work in residential neighbourhoods. It's a direct injected diesel engine that runs quiet and delivers great torque without comprimising fuel efficiency.
John Deere 35D Excavator Rental Dig Depth & Reach: The max dig depth is 10 feet (3050 mm) and digging reach is 15 feet 4 inches (4670 mm).

Dig Height and Dump Height: The 35D rental's standard arm has a max dig height of 11 feet 8 inches (3560 mm) and a max dump height of 10 feet 6 inches (3190 mm). Contact us today and see if the digging dimensions of the 35D are right for your job!
Dimensions: The 35D has a track length of 6 feet 11 inches (300 mm) and a track width of 11 inches (280 mm). Its compact size makes it ideal for transport.
Operating Weight: The John Deere 35D mini excavator rental has an operating weight of 2887 kg (6358 lb). This is a tremendous difference from our heavy excavator rentals, which means the 35D is meant for the jobs that the 17D excavator rental and the 27D might be a bit too small for!

Mini Excavator Versatility: The John Deere line of mini excavators extremely versatile because of the many Worksite Pro attachments such as rakes, augers and breakers. The 35D mini excavator rental comes standard with a backfill blade, mechanical quick coupler and auxiliary hydraulics.
Visibility: The open cab style of the 35D lets the operator see 360 degrees and watch for hazards and workers. The seat is elevated to allow for maximium viewing of the arm and bucket. It's designed for maximum operator comfort and allow them to see everything around them for optimum safety.
You can use a John Deere 35D Mini Excavator Rental for:
Digging up sensitive material such as sewage pipes or electrical conduits
Tearing down fences, poles or a very small house
Loading crawlers and pick ups with dirt, gravel, etc.
Trench digging and backfilling
Small demolition and debris removal
Landscaping and prep work
Using various Worksite Pro attachments for other tasks such as breaking concrete and auger drilling
Wescan rentals delivers and maintains heavy equipment, earthmovers, excavators, skid steers, track loaders and attachments. We service the Lower Mainland of Greater Vancouver, Fraser Valley and Vancouver Island: Vancouver, Burnaby, Poco, Port Coquitlam, Port Moody, Surrey, White Rock, Langley, New Westminster, Delta, Coquitlam, Ladner, Tsawwassen, Richmond, North Vancouver, West Vancouver, Pitt Meadows, Maple Ridge, Mission, Abbotsford,Chilliwack, Whistler, Victoria, Nanaimo. Contact us for more details on our rental packages.
ENGINE
| | |
| --- | --- |
| Emission Rating | Interim Tier 4 / EU Stage 3B |
| Engine Make / Engine Model | Yanmar / 3 TNV 88 |
| Net Power, kW (hp) @ Rated rpm | 21.3 (28.6) @ 2400 |
| Gross Power, kW (hp) | not published |
| Displacement, L (cu in) | 1.606 (100.4) |
HYDRAULIC SYSTEM
| | |
| --- | --- |
| Pump Type | Variable Displacement + Gear |
| Total Pump Flow, L/m (gpm) | 80.2 (21.2) |
| Normal Relief Pressure, kPa (psi) | not published |
| Auxilliary Hyd. Max Flow Rate, L/m (gpm) | 66.2 (17.5) |
UNDERCARRIAGE
| | |
| --- | --- |
| Track Width, mm (in) | 300 (12) |
| Overall Track Length, mm (ft) | 2110 (6 ' 11 '') |
| Ground Clearance, mm (in) | 280 (11) |
| Width Over Std Track, mm (ft) | 1740 (5 ' 9 '') |
| Ground Pressure, Std. Track, kPa (psi) | 31.7 (4.6) |
| Travel speed 1, kph (mph) | 2.8 (1.7) |
| Travel speed 2, kph (mph) | 4.4 (2.8) |
| Travel speed 3, kph (mph) | not published |
| Travel speed 4, kph (mph) | not published |
| Gradeability, % | --- |
| Gradeability, deg | --- |
| Max. Drawbar Pull, kN (lbf) | not published |
BLADE
| | |
| --- | --- |
| Blade Width, mm (ft) | 1740 (5 ' 9 '') |
| Blade Height, mm (ft) | 370 (14.6) |
| Blade Max Lift Above Grd. Level, mm (in) | 370 (14.6) |
| Blade Max Lift Below Grd. Level, mm (in) | 390 (15.4) |
PERFORMANCE
| | |
| --- | --- |
| Standard Arm, mm (ft in) | 1350 (4 ' 4 '') |
| Max. Digging Height w/Std Arm, mm (ft) | 4870 (16 ' ) |
| Max. Digging Depth w/Std Arm, mm (ft) | 3050 (10 ' ) |
| Max. Digging Reach w/Std Arm, mm (ft) | 5310 (17 ' 1 '') |
| Max. Digging Reach @ G.L. w/Std Arm, mm (ft) | not published |
| Max. Dump Height w/Std Arm, mm (ft) | 3490 (11 ' 5 '') |
| Max. Vertical Wall Depth w/Std Arm, mm (ft) | not published |
| Min. Front Swing Radius, mm (ft in) | 2070 (6 ' 9 '') |
| Min Front Swing Radius w/Boom Swing, mm (ft) | --- |
| Boom Swing Angle - left, deg | 72 |
| Boom Swing Angle - right, deg | 62 |
| Lift Cap. Over Front @ 10' G.L. (incl bckt), kg (lb) | 1505 (3135) |
| Lift Cap. Over Side @ 10' G.L. (incl bckt), kg (lb) | 653 (1439) |
| Max Arm Digging Force, kN (lb) | 19.1 (4294) |
| Max Bucket Digging Force, kN (lb) | 27.5 (6182) |
| Tail Swing Radius, mm (ft in) | 870 (2 ' 10 '') |
| Swing Speed, rpm | 9.1 |
TRANSPORT SPECIFICATIONS
| | |
| --- | --- |
| Transport Length, mm (ft) | 4650 (15 ' 3 '') |
| Transport Height, mm (ft) | 2460 (8 ' 1 '') |
| Transport Width, mm (ft) | 1740 (5 ' 9 '') |
CAPACITIES
| | |
| --- | --- |
| Fuel Tank, L (gal) | 40 (10.6) |
| Hydraulic Reservoir, L (gal) | 32 (8.5) |
WEIGHT
| | |
| --- | --- |
| SAE Operating Weight, kg (lb) | 3520 (7760) |