John Deere 313D
John Deere 313D
Da

il

y
Week

ly

Month

ly

Reg

$220

$960

$2,600

Corp

$210

$890

$2,430
+ Delivery Rate & Operator Rate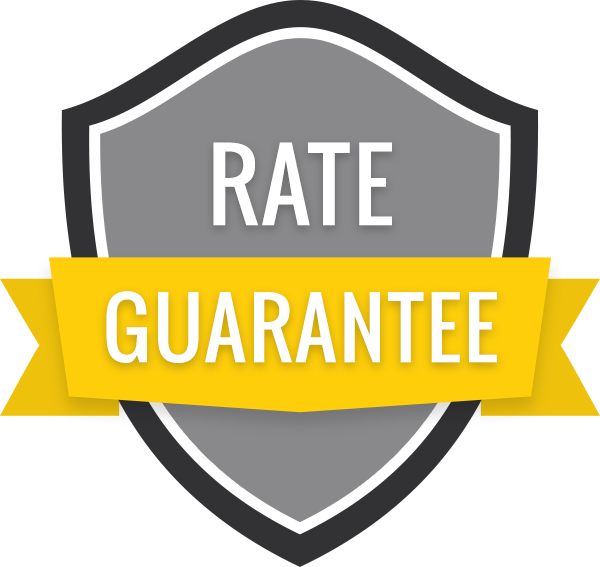 We honor the lowest rate on all long term rentals.
A powerful and compact skid steer rental
The John Deere 313D Skid Steer is the smallest of the John Deere skid steer line. It's known for its small size and agility. It's easy to transport between job sites, and is also very comparable in power to other skid steers around its size. The 313D skid steer rental uses a HJohn Deere Power tech 4024T 2.4L engine. Its net power output is 33.5 kW (45 hp) @ 2400 rpm.
Compact: The 313D skid steer rental is small and compact. It's approximately 5-feet (59 inches) wide. The 313D manoeuvres confined areas and tight spots with ease. A 60/40 weight distribution allows these skid steers the stability required to handle heavy loads, work on steeper slopes and provide front-of-machine downforce. The next size up from the 313D is the John Deere 315D skid steer rental.
Powerful: The 313D Skid Steer's Turbocharged 2.4L diesel engine delivers 45 HP, allowing you to carry loads up to 1,260 lbs. (Tipping Load: 2,525 lbs.) - The engine offers a net power output of 33.5 kW (45 hp) @ 2400 rpm. The 313D uses an engine that is Interim Tier 4 emission certified. A 66 liter gas tank allows the 313D skid steer rental to function longer for more efficiency and fewer fillups.
Visibility: The John Deere 313D Skid Steer's superior visibility gives you a clear view of the bucket and the tire edges. (Helpful in close quarters). The cab has a 360-degree visibility for uninterrupted viewing of the sides, above and below. A low-sloped rear hood allows easy visibility through the rear of the 313D.
Superior bucket angle: The 313D's 40-degree dump angle allows the bucket to empty all content (including sticky material). A 60/40 weight distribution throughout the machine lets it work with heavy loads on steeper terrain - this also allows for more down force in the front of the machine, vs the 70/30 weight distribution in competitor models.
Comfort: The sculptured high back seat will help you keep productivity high. It has the ability to automatically retract as well. Levers are placed in such a way so as to decrease effort required to use them. Also, all John Deere skid steers come with cargo storange for cell phones and small items, as well as a 12-volt power outlet. It also featuers a cupholder.
Reliability: When you rent a Skid Steer like the John Deere 313D you don't have to worry about performance and reliability. As an example, the 313D's heavy‐duty drive chains never need adjusting and the battery is maintenance free.
Uses for a John Deere 313D Skid Steer rental?
Snow ploughing and removal
Loading and Unloading
Lifting debris
Pushing rocks and excess concrete
Cutting brush
Loading, unloading and packing filler such as gravel, sand etc.
Levelling and flattening areas
More uses with our Skid Steer Attachment Rentals
Wescan rentals delivers and maintains heavy equipment, earthmovers, excavators, skid steers, track loaders and attachments. We service the Lower Mainland of Greater Vancouver, Fraser Valley and Vancouver Island: Vancouver, Burnaby, Poco, Port Coquitlam, Port Moody, Surrey, White Rock, Langley, New Westminster, Delta, Coquitlam, Ladner, Tsawwassen, Richmond, North Vancouver, West Vancouver, Pitt Meadows, Maple Ridge, Mission, Abbotsford,Chilliwack, Whistler, Victoria, Nanaimo. Contact us for more details on our rental packages.
Dimensions
| | | |
| --- | --- | --- |
| A. Length with Bucket | 10.3 ft in | 3140 mm |
| B. Width Over Tires | 4.9 ft in | 1500 mm |
| C. Height to Top of Cab | 6.4 ft in | 1960 mm |
| D. Wheelbase | 3.1 ft in | 950 mm |
| E. Ground Clearance | 7.6 in | 193 mm |
| F. Length w/o Bucket | 8 ft in | 2440 mm |
| G. Clearance at Max Lift and Dump | 7 ft in | 2130 mm |
| H. Reach at Max Lift and Dump | 17.4 in | 442 mm |
Engine
Make
John Deere
Model
4024T
Gross Power
49 hp
36.5 kw
Net Power
45 hp
33.6 kw
Power Measured @
2400 rpm
Displacement
149 cu in
2.4 L
Number of Cylinders
4
Aspiration
Turbocharged
Operational
Operational Weight
5150 lb
2336 kg
Fuel Capacity
17.4 gal
66 L
Cooling System Fluid Capacity
1.6 gal
6.2 L
Engine Oil Fluid Capacity
2.4 gal
9 L
Hydraulic System Fluid Capacity
5 gal
19 L
Chain Box Fluid Capacity - each side
3.9 gal
14.8 L
Max Speed
6.8 mph
10.9 km/h
Tire Size
10x16.5 8 PR
Operating Voltage
12 V
Alternator Supplied Amperage
70 amps
Loader
| | | |
| --- | --- | --- |
| Operating Load Rating | 1261 lb | 572 kg |
| Tipping Load | 2526.5 lb | 1146 kg |
| Breakout Force | 3302.5 lb | 1498 kg |
| Bucket Capacity | 0.52 yd3 | 0.4 m3 |
Hydraulic
| | | |
| --- | --- | --- |
| Pump Flow Capacity | 15.1 gal/min | 57 L/min |
| Relief Valve Pressure | 3450 psi | 23786.9 kPa |
Dimensions
| | | |
| --- | --- | --- |
| Length with Bucket | 10.3 ft in | 3140 mm |
| Length w/o Bucket | 8 ft in | 2440 mm |
| Width Over Tires | 4.9 ft in | 1500 mm |
| Height to Top of Cab | 6.4 ft in | 1960 mm |
| Clearance at Max Lift and Dump | 7 ft in | 2130 mm |
| Wheelbase | 3.1 ft in | 950 mm |
| Ground Clearance | 7.6 in | 193 mm |
| Reach at Max Lift and Dump | 17.4 in | 442 mm |
| Turning Radius from Center - inc bucket | 74.4 in | 1890 mm |