Ditch Witch SK750
Ditch Witch SK750
Da

il

y
Week

ly

Month

ly

Reg

$225

$950

$2,675

Corp

$210

$890

$2,550
+ Delivery Rate & Operator Rate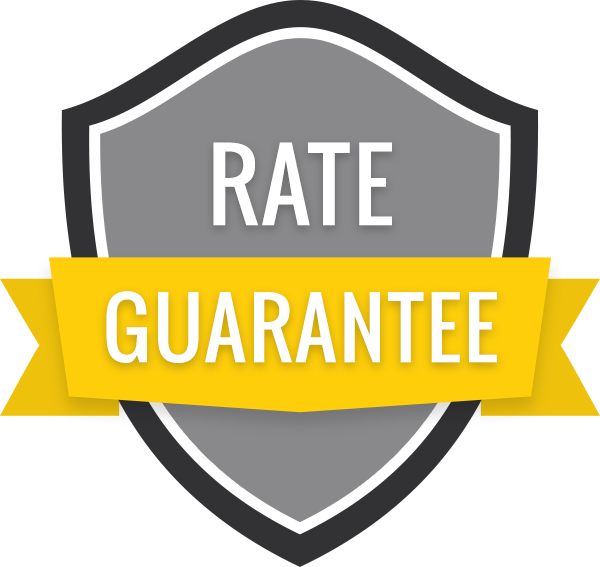 We honor the lowest rate on all long term rentals.
Renting a Mini Track Loader
Efficient, low-maintenance Kubota diesel engines provide outstanding power for all machine functions—24.8 hp (18.5 kW) for the SK750 and 32.8 hp (24.5 kW) for the SK755.
Belt-free design eliminates worries about slipping, squeaking and breaking.
Takes over 70 attachments for utility, landscaping, plumbing, and other underground tasks.

A comfortable operator's station comes standard with dual lever ground drive controls or the option of a single lever joystick.
Do you need to rent a Mini Track Loader MTL (Mini Rubber Track Skid Steer) for a commercial or residential project? Consider the Ditch Witch SK750 Mini Track Loader for your next project.
Powerful: The Ditch Witch SK750 engine has a net ouput of 24.8 HP, allowing it to carry loads of up to 800 lbs. The SK750's tipping load is 2,285 lbs.
Visibility: Best in class visibility enhances productivity and safety.
Uses of a Ditch Witch SK750 Mini Track Loader Rental?
Backfill trenches
Dig trenches
Prepare grounds for landscaping
Snow removal
Remove debris from construction sites
Fence pole installation
Sod removal
Clear land and load rubbish bins
Plant trees
Remove stumps
Load pickup trucks, hoppers and spreaders
Grade and level driveways
Load sand and gravel
Dimensions
| | U.S. | METRIC |
| --- | --- | --- |
| Operating height, max., std. bucket | 103 in | 2615 mm |
| Hinge pin height, max. | 81 in | 2057 mm |
| Overall height of machine | 57 in | 1450 mm |
| Overall length of machine, std. bkt | 105 in | 2670 mm |
| Overall length of loader, no attach. | 86 in | 2190 mm |
| Wheelbase/track length | 43 in | 1092 mm |
| Dump height, max., std. bucket | 64 in | 1626 mm |
| Reach fully raised, std. bucket | 17 in | 430 mm |
| Min. ground clearance (center/side) | 8.9/3.7 in | 170/124 mm |
| Angle of departure: 27° | | |
| Bucket rollback angle, ground level: 25° | | |
| Bucket rollback angle, full height: 90° | | |
| Dump angle, std. bucket: 35° | | |
| Bucket width, max. | 44 in | 1120 mm |
| Bucket width, min. | 36 in | 915 mm |
| Track width, max. | 42 in | 1065 mm |
| Track width, min. | 36 in | 915 mm |
| Loader width, excluding tracks | 35 in | 890 mm |
| Swing radius, max., std. bucket | 65 in | 1650 mm |
| Swing radius, no attach | 44 in | 1120 mm |
| Rear overhang max. | 29 in | 735 mm |
PERFORMANCE
| | U.S | METRIC |
| --- | --- | --- |
| Ground drive speed | | |
| Forward | 4.7 mph | 7.6 km/h |
| Reverse | 4.7 mph | 7.6 km/h |
| Ground pressure* | | |
| 7-inch (180 mm) tracks | 4.8 psi | 0.33 bar |
| (ISO/CD 16754) | | |
| 9-inch (230 mm) tracks | 2.8 psi | 026 bar |
| Departure angle: 27° | | |
| Tipping Capacity | 2285 lb | 1039 kg |
| Overall Capacity (35% of tipping capacity) | 800 lb | 364 kg |
| Machine Weight (no attachment, fluids full) | 2890 lb | 1314 kg |
HYDRAULIC SYSTEM
| | U.S. | METRIC |
| --- | --- | --- |
| Auxiliary Circuit: double gear pump | | |
| Flow Rate (pump #1) | 6.5 gpm | 24 L/min |
| Flow Rate (pump #2) | 5.5 gpm | 21 L/min |
| Pressure | 3500 psi | 241 bar |
| Ground drive: dual hydrostatic pumps | | |
| Flow rate | 13.9 gpm | 52 L/min |
| Pressure | 3500 psi | 241 bar |
POWER
| | U.S | METRIC |
| --- | --- | --- |
| Design Engine: Kubota D1105 | | |
| Number of cylinders: 3 | | |
| Displacement | 68.5 in3 | 1.12 L |
| Bore | 3.07 in | 78 mm |
| Stroke | 3.09 in | 78.4 mm |
| Manufacturer's gross power rating | | |
| (per SAE J1995) | 24.8 hp | 18.5 kW |
| Estimated net power | | |
| (per SAE J1349) | 23.1 hp | 17.2 kW |
| Rated engine speed: 3000 rpm | | |
| **Maximum tilt angle, fore and aft: 30° | | |
| **Maximum tilt angle, side to side: 30° | | |
| Emissions compliance EPA Tier 4 EU Stage IIIa | | |
FLUID CAPACITIES
| | U.S. | METRIC |
| --- | --- | --- |
| Hydraulic reservoir capacity | 9.2 | 35 L |
| Engine oil, with filter | 4.2 qt | 4 L |
| Fuel tank capacity | 10.5 gal | 40 L |
NOISE LEVEL
Sound Power: 100 dbA
Sound pressure at operator ear: 87 dbA
BATTERY
SAE reserve capacity rating: 110 min
SAE cold crank rating @ 0° F (-18° C): 800 amps
Electrical system: 12V