John Deere 50D
John Deere 50D
Da

il

y
Week

ly

Month

ly

Reg

$380

$1,480

$4,200

Corp

$365

$1,360

$3,675
+ Delivery Rate & Operator Rate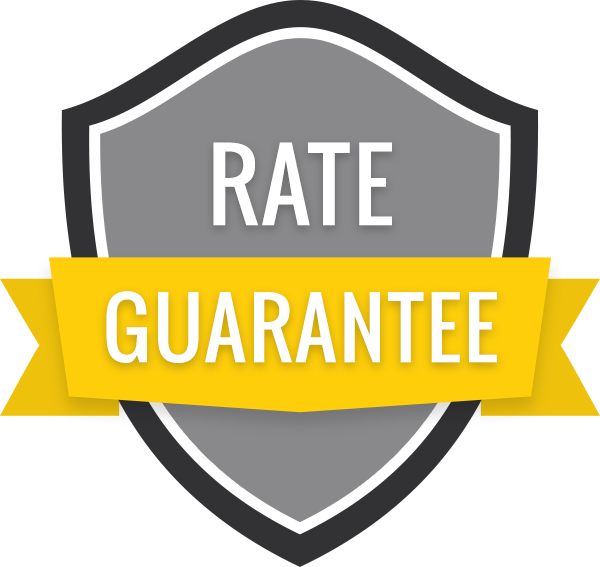 We honor the lowest rate on all long term rentals.
John Deere 50D Mini Excavator Rental
After the John Deere 35D, the John Deere 50D mini excavator rental is the largest of John Deere's line of mini excavators. It possesses a zero-tailswing profile designed for close-quarters work. The Interim Tier 4 diesel engine is quiet enough to work in residential areas, where a mini excavator rental is best suited. The 50D rental has a max dig depth of 11 ft 8 in (3.55 m) and a max dig reach of 19 ft 6 in (5.94 m). Its digging force of 24 kN (5401 lb) allows it to take on the heaviest work of any d-series excavator rental from our John Deere seleciton.
Zero Tail Swing: The short tailswing profile of the 50D allows it to work in confined areas well. Also, it's suited for residential projects since it has a very low noise threshold.
Power: The 50D's high drawbar pull (pulling force) gives its arm a digging force of 24 kN (5401 lb). Its engine is the Interim Tier 4 Yanmar / 4 TNV 88, and has a net power output of 28.4 kW (38.1 hp) @ rated rpm.
Dimensions: The 50D excavator rental packs a real punch for its size. Its the biggest of the John Deere mini excavator line. It is 17 ft 11 in in length, 8 ft three in high, and 6 ft 7 inches wide.
Operating Weight: The John Deere 50D mini excavator rental has an operating weight of 4904 kg (10811 lb)
Visibility: The cab on the John Deere 50D provides excellent visibility and a very comfortable environment for the operator.
Versatile: Numerous attachment options allow the 50D to remain useful for various jobs.
You can use a John Deere 50D Mini Excavator Rental for:?
Home and residential demolition
Digging sensitive material such as pipes and electrical wiring
Shatter concrete with a hammer attachment
Backfill trenches
Dig trenches
Prepare grounds for landscaping
Remove debris from construction sites
Fence pole installation
Plant trees
Remove stumps
Load sand and gravel
Brush Cutting
We provide quick delivery on all skid steer rentals, mini-excavator rentals, and compact track loader rentals throughout the Lower Mainland of Greater Vancouver, Fraser Valley and the Vancouver Island: Vancouver, Burnaby, Poco, Port Coquitlam, Port Moody, Surrey, White Rock, Langley, New Westminster, Delta, Coquitlam, Ladner, Tsawwassen, Richmond, North Vancouver, West Vancouver, Pitt Meadows, Maple Ridge, Mission, Abbotsford, Chilliwack, Whistler, Victoria, Nanaimo. See our Delivery rates for more details.
ENGINE
| | |
| --- | --- |
| Emission Rating | Interim Tier 4 / EU Stage 3B |
| Engine Make / Engine Model | Yanmar / 4 TNV 88 |
| Net Power, kW (hp) @ Rated rpm | 28.4 (38.1) @ 2400 |
| Gross Power, kW (hp) | not published |
| Displacement, L (cu in) | 2.19 (134) |
HYDRAULIC SYSTEM
| | |
| --- | --- |
| Pump Type | Variable Displacement + Gear |
| Total Pump Flow, L/m (gpm) | 124.9 (33) |
| Normal Relief Pressure, kPa (psi) | not published |
| Auxilliary Hyd. Max Flow Rate, L/m (gpm) | 85.2 (22.5) |
UNDERCARRIAGE
| | |
| --- | --- |
| Track Width, mm (in) | 406 (16) |
| Overall Track Length, mm (ft) | 2500 (8 ' 2 '') |
| Ground Clearance, mm (in) | 340 (13.4) |
| Width Over Std Track, mm (ft) | 2000 (6 ' 7 '') |
| Ground Pressure, Std. Track, kPa (psi) | 28 (4.06) |
| Travel speed 1, kph (mph) | 2.6 (1.7) |
| Travel speed 2, kph (mph) | 4.2 (2.7) |
| Travel speed 3, kph (mph) | not published |
| Travel speed 4, kph (mph) | not published |
| Gradeability, % | --- |
| Gradeability, deg | --- |
| Max. Drawbar Pull, kN (lbf) | not published |
BLADE
| | |
| --- | --- |
| Blade Width, mm (ft) | 2000 (6 ' 7 '') |
| Blade Height, mm (ft) | 430 (17) |
| Blade Max Lift Above Grd. Level, mm (in) | 430 (16.9) |
| Blade Max Lift Below Grd. Level, mm (in) | 335 (13.2) |
PERFORMANCE
| | |
| --- | --- |
| Standard Arm, mm (ft in) | 1380 (4 ' 6 '') |
| Max. Digging Height w/Std Arm, mm (ft) | 5760 (18 ' 11 '') |
| Max. Digging Depth w/Std Arm, mm (ft) | 3550 (11 ' 8 '') |
| Max. Digging Reach w/Std Arm, mm (ft) | 5940 (19 ' 6 '') |
| Max. Digging Reach @ G.L. w/Std Arm, mm (ft) | not published |
| Max. Dump Height w/Std Arm, mm (ft) | 4100 (13 ' 5 '') |
| Max. Vertical Wall Depth w/Std Arm, mm (ft) | not published |
| Min. Front Swing Radius, mm (ft in) | 2150 (7 ' 1 '') |
| Min Front Swing Radius w/Boom Swing, mm (ft) | --- |
| Boom Swing Angle - left, deg | 80 |
| Boom Swing Angle - right, deg | 60 |
| Lift Cap. Over Front @ 10' G.L. (incl bckt), kg (lb) | 2387 (5258) |
| Lift Cap. Over Side @ 10' G.L. (incl bckt), kg (lb) | 1045 (2301) |
| Max Arm Digging Force, kN (lb) | 24 (5401) |
| Max Bucket Digging Force, kN (lb) | 36.8 (8273) |
| Tail Swing Radius, mm (ft in) | 1000 (3 ' 3 '') |
| Swing Speed, rpm | 9.0 |
TRANSPORT SPECIFICATIONS
| | |
| --- | --- |
| Transport Length, mm (ft) | 5460 (17 ' 11 '') |
| Transport Height, mm (ft) | 2510 (8 ' 3 '') |
| Transport Width, mm (ft) | 2000 (6 ' 7 '') |
CAPACITIES
| | |
| --- | --- |
| Fuel Tank, L (gal) | 70 (18.5) |
| Hydraulic Reservoir, L (gal) | 50 (13.2) |
WEIGHT
| | |
| --- | --- |
| SAE Operating Weight, kg (lb) | 4904 (10811) |